SSI Perfect Buoyancy Program
Perfect Buoyancy – the key skill of scuba diving
Perfect buoyancy is a key skill in scuba diving. The more control you have over your buoyancy – the more comfort and fun you get from each dive. Another major reason to be in full control of your buoyancy is your care about the fragile underwater world. That is why SSI Perfect Buoyancy Program is serious fun. Hone and polish your buoyancy control, become a better diver!
If you still haven't made up your mind about where to stay in Nusa Penida – let us know and we'll send you a complete package offer. Your accommodation, transfers, meals and diving will be taken care of. Take a look at our Package offers to get the idea.
SSI PERFECT BUOYANCY Program
REQUIREMENTS
Your age is 10 years or older
SSI Scuba Diver or Junior Scuba Diver or higher(or qualifying certification from other agency)
You have read the medical statement before booking or arrival. You were able to answer NO to each question.
INCLUSIONS
SSI digital course materials and certification (both digital and physical)
All required gear rental (including dive computer)
Snacks, refreshments and a towel onboard
Lunch at the cafe on the beach upon arrival
All local taxes & fees
2 confined water dives and 1 ocean dive
Schedule
Typically takes 1 day to complete
GREAT COURSE BUNDLES FOR YOU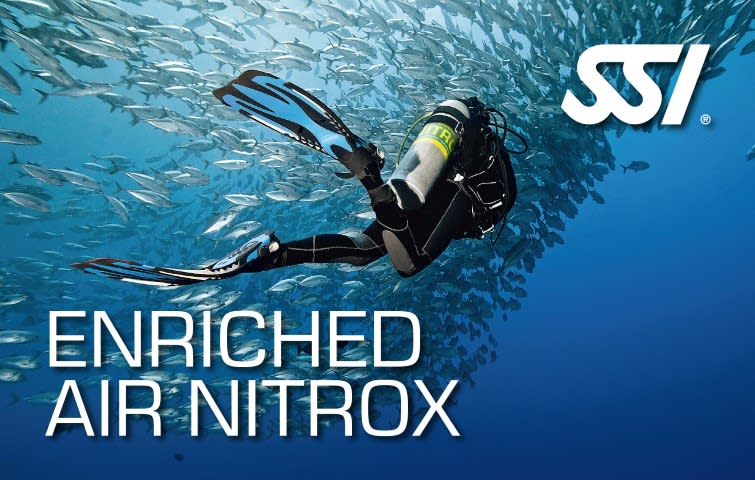 Perfect Buoyancy + Waves, tides and Currents
ONLY
6,300,000 IDR (2 days, 4 dives)
2 dives on Nitrox
Approximate price in EUR, GBP, USD
Hone and polish your buoyancy skills while drifting along the world-class reefs of Nusa Penida. Master the skill of planning and making a dive in currents and swell being perfectly buoyant!
Additional Information
Our prices include all possible charges, surcharges, fees and taxes. There won't be anything charged on top of the published price.
We will provide you with water, tea, coffee and some snacks on the boat. We provide a sarong (a thin towel) to dry yourself and to protect you from the sun. Most sunblocks are harmful to coral and other marine life. We encourage you to use a long sleeved rash guard or the sarong provided instead. If you must use sunblock, please make sure it's reef friendly. We also provide motion sickness medication. This works best if taken 30 minutes before you get on the boat. So let us know if you think you need one as you get to the dive center. All you have to do is, suit up, we take care of everything else!
perfect Buoyancy
Booking, payment and cancellation policies
Booking
We strongly recommend you book your fun diving or courses with us in advance.
In order to secure the desired dates and spots on our boat, we'll need a 50% deposit from you. Please, make sure you understand our cancellation and refund policy (below), before you make your booking.
You can contact us by either e-mail, WhatsApp or Facebook messenger in order to secure your spot on the boat for the desired date. We do our best to respond as soon as possible within our operating hours.
Payment
You can make a deposit using various methods of payment – bank transfer, PayPal ( USD, attracts 3% surcharge) and Wise.
While in Nusa Penida you can settle your bill using all of the methods mentioned above, with credit or debit card (non-Indonesian cards attract 3% surcharge) and, of course, cash.
There are several ATMs between two harbours (Toyapakeh and Sampalan), power blackouts are possible though. It would be more comfortable to have some cash on you.
Please note, that we are located on a remote island. Though we do have card facilities, sometimes the connection can be lost for hours on the whole island. Settling in cash can often be the simplest and safest option.
There are money exchange offices on the island, however exchange rates are generally way better in Bali, so it's wise to change your money while in Bali.
Cancellation and refund policy
Life is usually full of surprises and sometimes they are not exactly what we expect.
We strongly recommend you arrange travel insurance for your holiday, which may help you to smooth out unforeseen problems that might occur during your trip (hopefully not).
If you decide to or have to cancel your booked trip or package last minute – we won't be able to refund.
We will definitely do our best to help our guests out and reschedule the booked trip, though sometimes it's simply not possible.

All Nusa Penida Fun diving, Dive&Stay Packages, SSI Courses and Learn&Stay Packages
If you wish to cancel your booking 30 or more days prior to the booked date – we'll refund the full amount (excluding transfer fees and charges). We will return 50 percent of the paid deposit if the cancellation is made within the period of 30 to 20 days prior to your booking. If you cancel less than 20 days prior to your booking your deposit is non-refundable.

Immediate cancellations "on the spot" due to medical conditions will be handled by the management on an individual case basis.