SSI Diving Courses
Try Scuba & Basic Diver | Open Water Diver
Scuba Schools International (SSI) is the fastest growing dive training agency in the world, which we in Pure Dive Resort are proud to be a part of. We teach a variety of SSI diving courses – from Try Scuba in the pool to the professional Divemaster training.
For more than 45 years, SSI has provided training, scuba diving courses certification, and educational resources for divers, dive instructors, dive centers and resorts around the world. Started in 1970, SSI has expanded to include more than 30 Service Centers, is represented in more than 110 countries with over 2,800 International locations, and has materials printed in more than 30 languages. SSI is the name to trust in the diving world, and we attribute that success to our uncompromising standards and focused methodology.

Feel free to contact us – we will be glad to assist you in planning your next adventure.
If you cannot find the diving course you are interested in on our web-site – please visit SSI official website and let us know which one you like. Most probably we'll be able to make that happen.
DIVING COURSES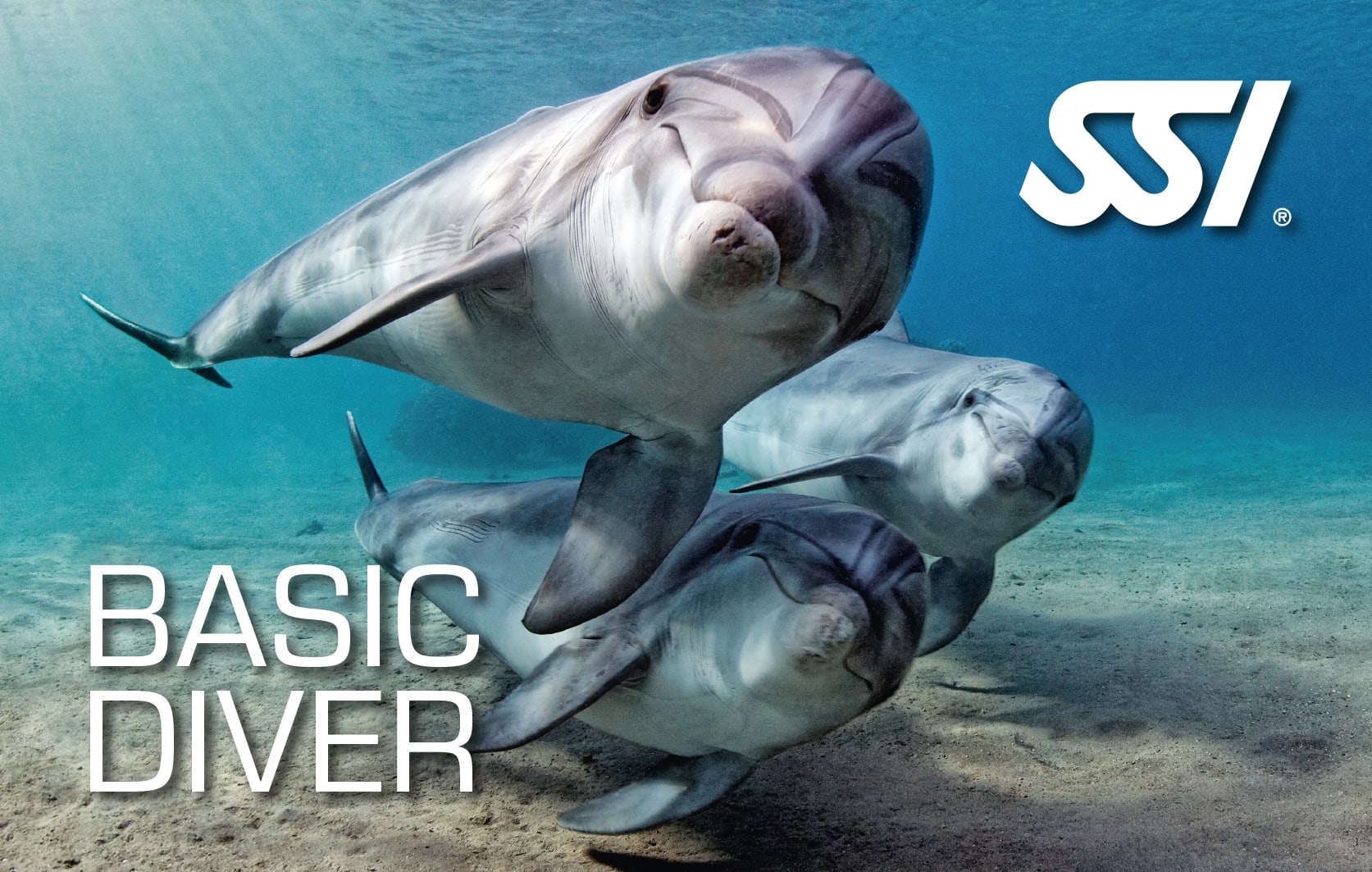 The best, easiest and safest way to try scuba diving. Don't miss the chance to do your trial dive at the best Bali's reefs! Sign up for SSI Try Scuba and Basic Diver with Pure Dive Resort.
FROM
1,600,000 IDR
per person (1 day)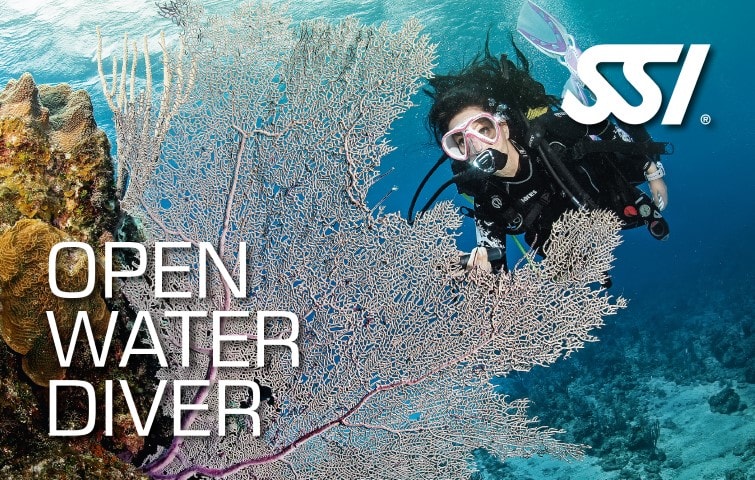 Sign up for your SSI Open Water Diver Course with Pure Dive Resort learn how to dive to 18 meters and become a diver with the worldwide recognised certification in Nusa Penida.
FROM
6,300,000 IDR
per person (3 days)
FROM
8,100,000 IDR (3 nights, 4 days)
Why would you do your Diving course with US?
COVID-19 RESPONSE
In response to the pandemic we've introduced the safety protocols to protect our staff and guests. We follow the latest recommendations of Divers Alert Network (DAN), SSI and Indonesian government. All the gear and surfaces on our boat and at the dive centre are being cleaned and disinfected on a regular basis. Usage of the masks and hand sanitisers is a must on our premises. All our guests and staff get their temperature checked before entering the premises.
All Pure Dive Resort staff received the COVID-19 vaccine, provided by the Government of Republic of Indonesia.
Safety
Your safety is our absolute priority.
All our gear and tanks is regularly checked and maintained by trained personnel.
We've chosen Scubapro for our rental gear, our management and staff attend service workshops and updates on a yearly basis.
Our Luxfer tanks are filled with arguably the purest air on the island using our own filling station with Bauer compressor and custom-made industrial grade filtration system.
We run our own custom built dive boat equipped with 2×100 hp Yamaha engines, marine radio, lifejackets and emergency oxygen.

We limit the amount of divers onboard to maximum of 14 pax. Every member of our boat staff and dive crew is EFR certified.
Knowledge of the local dive sites and conditions and over 10 years of experience in diving Nusa Penida professionally allow us to choose the dive sites with the best conditions on the given day.
No matter what you are signed up for – a daily scuba dive trip or a scuba course – you'll feel safe and comfortable.
No more than 2 participants per instructor during your Try Diving / Basic Diver experience.
Maximum of 4 certified divers of same or similar level per dive guide on your fun dive trip.
Maximum of 4 students per instructor during a diving course of your choosing.
COMFORT
We are located right between two harbours of Nusa Penida – Toyapakeh or Banjar Nyuh and Sampalan.
Getting to Nusa Penida from Bali takes 35-40 minutes by regular speedboats.
It's super easy to reach us from most places on the island.
If you don't drive a scooter and are staying further than walking distance from us – we'll pick you up and drop you off. It's free.
Our boat is parked 30 meters away from our doorstep. You don't need to drive anywhere to get onboard. We just walk to the beach.

Your gear is assembled, checked and brought to the boat before the dive. We take it back to the shop and clean it as well.
The only thing you need to do is double check it before the dive yourself.
You don't have to do the heavy lifting, unless you want it.
Drinking water, coffee, tea and refreshments onboard on any 2+ dives trip.
Sarongs (thin towels) provided for each guest.
Lunch at a cafe on the beach where our boat parks after any 2 dives trip.
EXPERIENCE
Wide range of wetsuits sizes and thickness to choose from, all full length, 3 and 5 mm.

It's our absolute pleasure to take you diving to the best dive sites of Nusa Penida, however the weather conditions around the island can make some of the dive sites inaccessible. The safety of our guests and staff is number one priority for us, meaning that sometimes we cannot get to some particular areas.
We keep our prices, payment, discount and refund policies clear and transparent for you.
There are no hidden fees, charges or surcharges for gear, fuel or distance to the dive site.

Whether you are joining our daily scuba trips or signed up for the course with us, our facilities are yours to enjoy.
Probably the largest and deepest dive training pool on the island. Perfect for after dive chill as well.
Spacious and comfortable classroom. Right next to the pool.
Wi-Fi access onsite. Share your experience with friends and family instantly!
Dedicated camera room to work with your rig after diving.
To learn more about our prices, special offers, promos, discounts, booking, payment and cancellation policy – have a look at the Prices section of our site.